Santa Monica, CA – February 07, 2023 – Gamebreaking Studios announces the launch of a new games division to be led by industry veteran Scott Rogers and Gamebreaking's co-founder Taylor Hellam. With 30 years of experience in the game industry, Rogers has an outstanding resume working for Sony Computer Entertainment, Capcom, Namco, Arcadia Games, THQ, and Walt Disney Imagineering.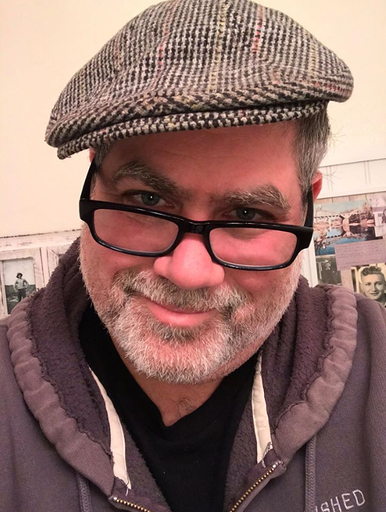 Scott Rogers
Rogers helped create more than sixty titles that have made over four billion dollars, including Pac-Man World, the Maximo series, God of War, and Darksiders. Scott, a former Disney Imagineer, also designed board games (Pantone the Game, Rayguns and Rocketships, ALIEN: Fate of the Nostromo, Marvel Villainous: Twisted Ambitions) which are featured in the 2020 documentary Gamemaster.
Gamebreaking Studios started as a consulting and contracting company in 2019, but has developed into something greater, with a team consisting of alums from Blizzard, Disney, Microsoft, and Riot specializing in online games, technology, and creative innovation.
"It feels great to be working with such a talented team," said Rogers, the new Design Director of Gamebreaking Studios. "We're eager to get started creating the best multiplayer cooperative games for PC and mobile platforms. We are still in early development and look forward to sharing more information soon!"
"We're excited to find more teammates and partners/publishers that share our vision of an employee-driven game studio," says Gamebreaking's CEO, Dru Erridge, "and Making games so fun they improve people's relationships. With Scott and Taylor leading the charge, I'm excited for what our team can achieve."
We'll be at GDC 2023 discussing the exciting projects and original IP we are cooking up. We're interested in talking with potential partners or publishers. Let's connect! Please reach out to [email protected].
About Gamebreaking Studios
Founded in 2019, Gamebreaking Studios is an LA-based company that specializes in making games, interactive media, and backend services. We strive to create communities through games, the strongest community-building force on earth. Our team has worked with the largest brands in the world and has served millions of players globally.